From the wee folk of long ago (fairies, leprechauns, pixies…) to Hans Christian Andersen's Thumbelina, and to Mary Norton's The Borrowers, sentient beings of very small size have fascinated, delighted, and horrified us, but they never fail to capture our attention. In writing this piece I discovered there are far more books about wee folk than I knew. Below, I'll point out five specific examples from literature and film (in chronological order), and then list more stories about wee folk at the end. Please let me know of any books missing from the list. I love these stories and would be very happy to read more–either for children or adults.
In Gulliver's Travels by Jonathan Swift (1726), the Lilliputians, standing less than six inches tall but otherwise more like Lemuel Gulliver than not, are put to good use satirizing English imperialism. They are, perhaps, the most famous little people in the history of literature since Gulliver's Travels is an English literary classic and the book has never gone out of print.
Perspective is everything: "Everything that irritates us about others can lead us to an understanding of ourselves." (C.G. Jung)
Thumbelina by Hans Christian Andersen (1835) reverses the effect of the Lilliputians by shrinking our perspective to that of a girl no bigger than a thumb. Rather than be entertained by the tiny girl's insignificance, we identify with her throughout her horrific ordeal for  soon after she emerges from within a flower, a prize for a woman who has long wanted a child, Thumbelina is kidnapped by a hideous toad–a bride for her equally hideous son. After escaping the toad Thumbelina is captured by a beetle who likes her but rejects her when she is rejected by others of his kind. Starved and homeless, Thumbelina is then taken in by a mouse who promises to feed and house her if she will do maid duty. Come spring, the mouse promises Thumbelina as bride to a mole. Thumbelina is as resourceful as she is vulnerable, and finds a proper and prosperous mate in the end. The tension between Thumbelina's fragility and her determination is portrayed exquisitely in the animated silhouette film Thumbelina by Lotte Reiniger (1954):
According to Hindu belief, a thumb-sized being known as the innermost self or soul dwells in the heart of all humans and animals. Most likely the concept migrated into European folklore, surfacing in the form of Tom Thumb and Thumbelina, both of whom can be seen as figures seeking transfiguration and redemption. Note that Thumbelina is renamed Maya. (From Maria Tatar's The Annotated Hans Christian Andersen, p.194)
E. B. White was a respected American essayist when he published his first work of fiction for children, Stuart Little, in 1945. I have previously written about the reaction to this work from his personal friends and colleagues to the notoriously ambitious head of the New York Public Library's children's division, Anne Carroll Moore, who is on record for having declared that Stuart Little was the product of "a sick mind." Rather, the book was the product of a talented, sensitive writer who spent years wrestling with the material, and, despite the concerns of those with an aversion to the tiny mouse-like "child" of the Littles, the book went on to become a classic of children's literature, with more to follow. Stuart Little, the second son of the Littles, is born with the size and form of a mouse. The reason for this anomaly is never given, and the Littles are as surprised as they should be, but they carry on with their lives anyhow, never implying in any way that Stuart shouldn't expect to live a full life. Stuart does exactly that.
It's not the size of the dog in the fight, it's the size of the fight in the dog. (Mark Twain)
In 2013, Christine Yoo's Korean-American love story Wedding Palace hit the big screen (SPOILER ALERT). It's a simple, funny, sweet tale (a fairy tale, too, in my opinion) of Jason (the prince) whose parents (the king and queen) own a wedding emporium, the kind of business that takes care of every detail of your wedding, from the dress to the cake, and hosts the entire shindig. When they host their own son's wedding, Jason is ditched at the altar: clear evidence of the Kim family curse in action. While his extended family fall apart over the curse, Jason carries on with his life and heads to his ancestral land on a business trip. He meets a beautiful, intelligent woman, Na Young (the princess), and spends time with her on and off the job though he never sees her standing. When Jason returns to the U.S., he and Na Young develop their personal relationship via Skype and social media. When Jason proposes marriage, Na Young accepts. When the princess arrives at LAX, Jason sees her standing for the first time, and she's about waist high, at most. I won't give away the rest of the movie, but I will say that I found Na Young's belief in herself in the face of ridicule to be very moving and empowering. The movie only has 33% on Rotten Tomatoes' "Tomatometer," but 83% audience likes out of 154 user rankings. I thought the acting was excellent and the characters were funny and/or likeable. I really enjoyed the window on Korean-American traditions, even if the script could have been cleansed of clichés, and hope to see more from Christine Yoo (this was her directorial debut).
"No Others Before Me" is a deliciously disturbing short story by Maria Hummel that appeared in the June 12, 2013 issue of New England Review. It begins:
Laura's labor was long and difficult, not because it was hard to squeeze the villagers out, but because several of them tried to climb back in. After their town finally collapsed into a mud of placental fluid around them, they sat in the muck, rubbing their skinny arms. They submitted to being prodded by the doctors and lay listlessly on the mattress while Laura and I cooed at them.
This is a beautifully written story and it would be crass of me to say it is a cross between Jonathan Swift and Stephen King, though perhaps, on second thought, it really is. This is satire and suspense, humor and horror, artfully, craftily done. It has made a huge impression on me, pun intended, and I highly recommend its little people for their macabre ingenuity and their mother love. Click on the image below to read this brilliant story.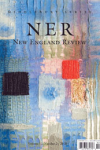 Here are some wee folk stories to read and/or watch, in no particular order (sorry!):
The Mouse and His Child by Russell Hoban (children's novel, 1967)
Night at the Museum, directed by Shawn Levy (movie, 2006)
The Borrowers by Mary Norton (children's novel, 1952)
The Littles by John Lawrence Peterson (children's novel, 1967)
The Tale of Two Bad Mice by Beatrix Potter (picture book, 1904)
The Doll People by Ann M. Martin and Laura Godwin (children's novel, 2000)
The Wonderful Wizard of Oz by L. Frank Baum (children's novel, 1900)
Charlie and the Chocolate Factory by Roald Dahl (children's novel, 1964)
The Hobbit by J. R. R. Tolkien (children's novel, 1937)
The Lord of the Rings by J. R. R. Tolkien (trilogy, 1954-1955)
Alice's Adventures in Wonderland by Lewis Carroll (children's novel, 1865)
Small World by Tabitha King (novel, 1981)
Cloud Atlas by David Mitchell: the part about the tiny human female "toy" (novel, 2004)
The Water Babies by Charles Kingsley (children's novel, 1863)
The Carpet People by Terry Pratchett (novel, 1971)
"The Miniature Wife" by Manuel Gonzales (short story published in The Miniature Wife and Other Stories, 2013)
Mrs. Pepperpot by Alf Proysen (picture book, 1956)
"End of the Line" by Aimee Bender (short story published in Willful Creatures, 2006)
"Stone Sea" by Claire Massey (short story, 2013)
(Not to mention many of the sequels to some of the above). Enjoy!